I know I'm kind of flogging an old, sick horse by now, but I still get excited about generally positive reviews of Healer's Touch, so I hope you won't mind if I share it. Also, maybe, just maybe, someone new might decide to pick it up because of this review.
Progress on Warrior's Touch is currently out of  my hands, and I can't, as yet, give you any further details about when it will come out, but do have faith that it is working its way through the system and will hit the market… sometime, probably in the next year, or two.
Progress on Magician's Touch is… slow. I'm doing my best. But, two young children, and a severe shortage of both time and money means that writing time is extremely limited. And then there are the things I'm learning about my muse (it doesn't like hormonal birth control)… It is getting written, but it's glacial speed at the moment, with a high likelihood of needing major re-writes…
Anyway, I'm here to share this review.
TL;DR: I can write good (:oP), and I had some original ideas here, but it's a little bit too similar to other fantasy stories.
In other words, if you love fantasy and want more of the same, but different, then Healer's Touch might just be perfect for you! Or it might not be…
.
"So, what is Book Pipeline?" you ask.
Book Pipeline is a competition run by Script Pipeline where you can submit a book to see if it might get selected to be shopped around to movie executives, giving you the ever-so-slightly decent chance of seeing your book turned into a movie.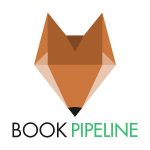 HT failed. But in the process I got this pretty cool review that I'm allowed to share with you and so I shall. I'm going to bold the bits I like (o:
.
The Review:
The author very clearly knows their craft and also knows how to write up a compelling opening teaser that immediately captures the attention of the audience. The premise of this story is also fairly unique to the fantasy-genre in that it highlights our main protagonist (Llew) as one who is able to draw life from plants and people close by in order to heal herself and, in some extreme cases, bring herself back to life. However, overusing her ability can result in the accidental death of those around her. The nature of Llew's gift is compelling for a main character and as mentioned, the writer certainly is skilled in staging a very vivid and engaging environment early on. Despite these qualities, the primary drawback for this narrative is the unfolding plot and the structure in which the story proceeds as it feels, at times, overly predictable in its execution and almost derivative of a large majority of fantasy-based stories that overuse the "hero's journey" in their design. Still, the dark tones and gritty depiction of the fantasy world is very compelling and the nature of Llew's ability has potential for some dire consequences as the story unfolds. It is possible that producers and studios might find a dark, unusual fantasy-adventure such as this appealing on some level and add weight to the narrative's adaptation potential.

 

Your submission was also selected for the second round of judging, or top 100 appx., but fell short of semis during the second or third review.
Just like any number of other authors, I often fall back into feeling like I'm no good at this writing gig and what makes me think I can put a book out there and expect anyone, let alone many anyones, to waste their time and money on it. So, I'm going to be re-reading some of the lines in this review because keeping them in mind is going to help me forge ahead and complete Magician's Touch.
 .
Was the entry fee worth it?
In this case, I think so.
.