Hello team!
Grim Cat (one of the cats that run the Grimbold Books show, don't ya know) has come up with some questions to ask the authors of Grimbold. Bold Cat may have added some thoughts. Today, I am hosting the interview with Jennifer Lee Rossman, who has a new book coming out at the end of May, although you can get a hold of ARC copies now. Read on to find out how…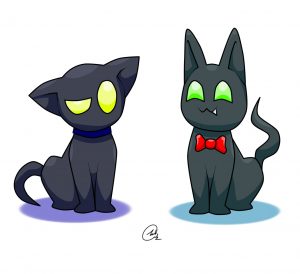 So, this story you've written. What's it about? Why should I interrupt my nap-time to read it?
Anachronism is about a time traveler and a gay teenage girl (who happens to be the future President of the United States) who go on a road trip to stop a nuclear war. It's funny and there's a twist at the end that is very clever, if I do say so myself. And you can always nap ON the book like my cat does.