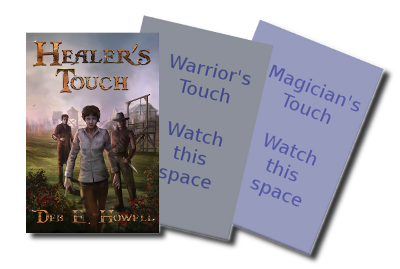 Welcome to Deb E. Howell's website. Yes, you're in the right place (unless you're not.)
Deb E. is the author of the fantasy novel Healer's Touch and its to-be-released sequels Warrior's Touch (coming northern Spring 2015) and Magician's Touch.
You can visit Deb E's blog for news on upcoming releases, progress and other random matter.
Also find me on: Google+ // Facebook // Twitter // Goodreads // My Newsletter