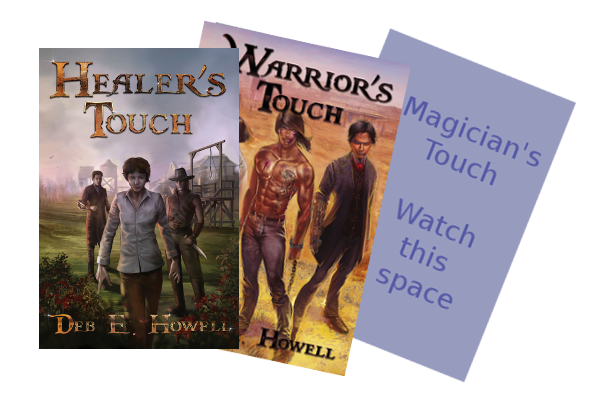 Deb E. Howell is the author of the fantasy novels Healer's Touch and Warrior's Touch , and the still-in-production Magician's Touch (have faith, it will happen).
You can visit Deb E's blog for news on upcoming releases, progress and other random matter.
If you are here wondering when the next books will be released, feel free to sign up to my newsletter, or follow any of my social media accounts (listed below) for all the latest.
I'm a mother of two young children. Writing is my chosen career, but it doesn't pay childcare costs, yet, so please bear with me for now.
Latest Blog Posts
Also find me on: Google+ // Facebook // Twitter // Goodreads // My Newsletter